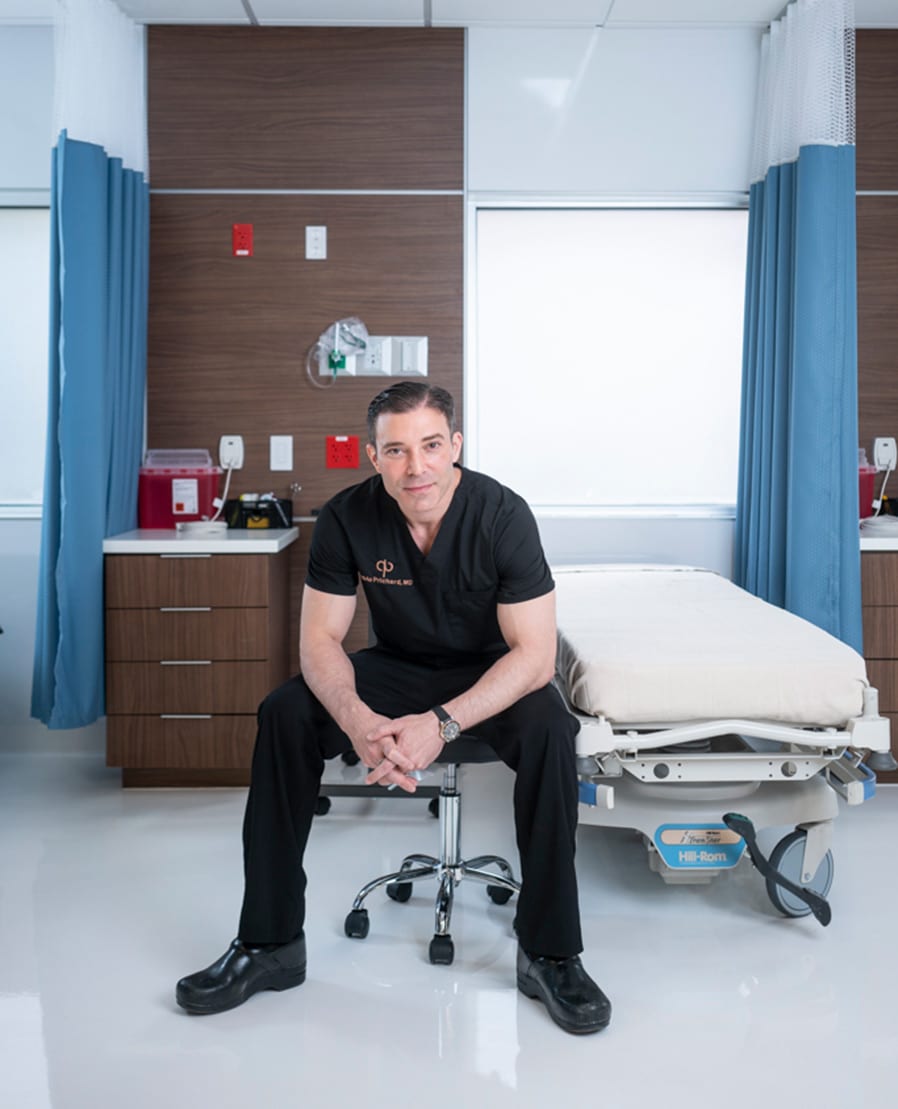 Dr. Pablo Prichard is the Co-Founder of Vincere Cancer Center, as well as founder of multiple surgery centers, and has been the Chief Medical Director of Plastic/Reconstructive Surgery at John C. Lincoln Hospital for 14 years. He's been voted 'Top Doc' by PHOENIX Magazine and named the Valley's best plastic surgeon by Arizona Foothills Magazine multiple times. Dr. Prichard is certified by the American Board of Plastic Surgery and a Diplomat of the American Society of Plastic Surgeons.
Dr. Prichard graduated with honors from both Rice University and University of Texas, Galveston, where he received his medical doctorate. He trained with prominent surgeons at Michigan State University where he received his degree in Reconstructive/Plastic Surgery. Michigan State's Plastic Surgery Program is the first integrated Plastic Surgery Program in the country.
He has been in practice for nearly two decades in the Phoenix/Scottsdale area, and has performed over 20,000 reconstructive surgeries involving trauma to head/face, limbs, and body, burns as well as oncological reconstructions and aesthetic surgery.
His vast experience, knowledge, and ingenuity drive him to pioneer new surgical techniques and advances. He co-developed the successful early cancer screening program that has detected a multitude of stage 0-2 cancers in first responders and other high risk groups.
Finally, Dr. Prichard has a special interest working with breast cancer patients to provide the highest quality of life possible, keeping their self-esteem and a sense of wholeness at the forefront. He offers patients a multitude of surgical options, including novel procedures. He's also one of the few plastic surgeons trained in microsurgery and highly-complex surgeries. For more info on Dr. Prichard, visit drprichard.com/