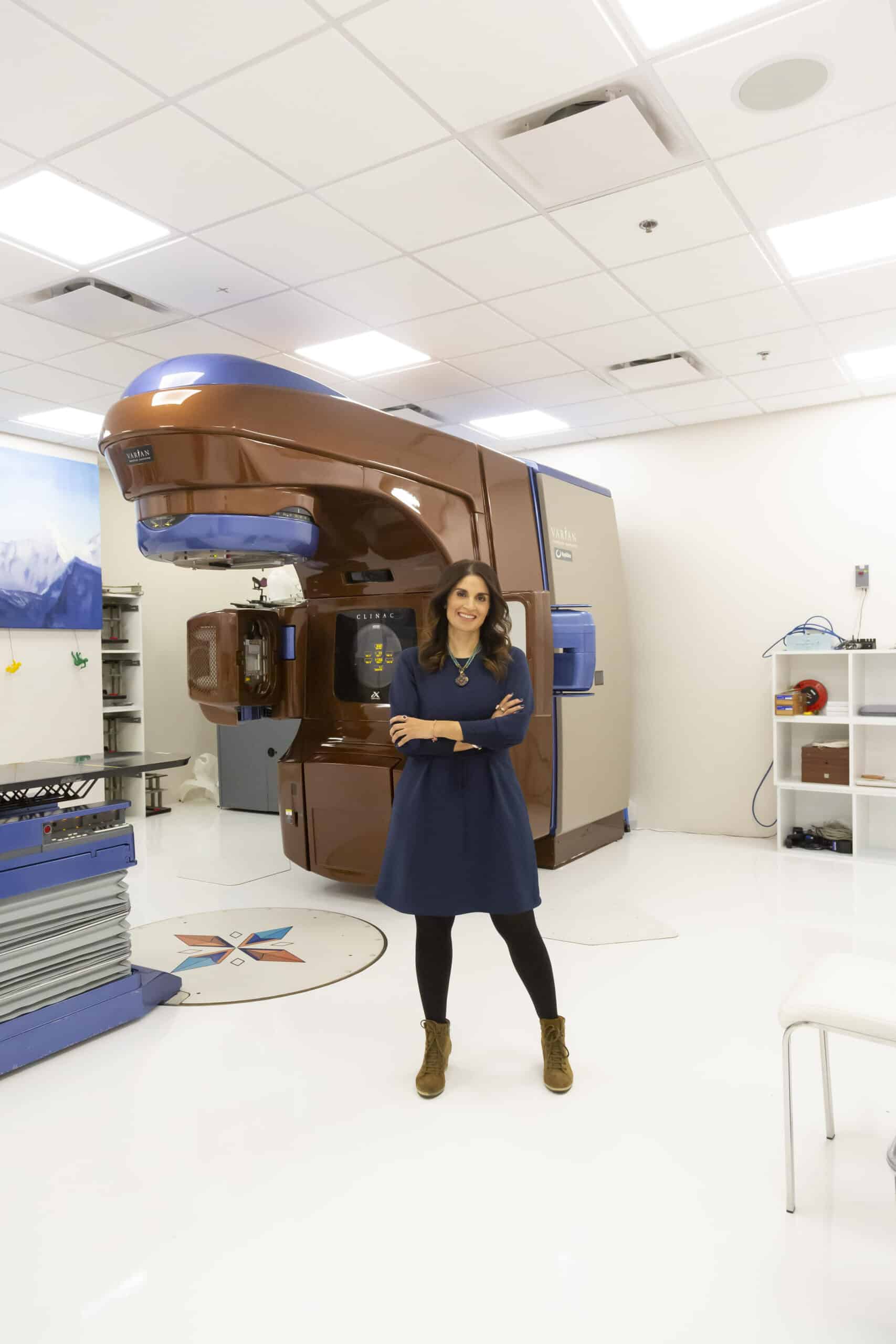 Dr. Vershalee Shukla is the Co-Founder of Vincere Cancer Center. She is a board-certified radiation oncologist in private practice in the Phoenix and Scottsdale area for the past eleven years. She completed her Radiation Oncology training at the prestigious Baylor College of Medicine in Houston, Texas. There, she gained extensive training in stereotactic cranial and body radiotherapy, Gamma knife, high and low-dose brachytherapy, Intensity Modulated Radiotherapy, and 3-D conformal radiotherapy.
She went on to complete highly specialized training at the world-renowned University of Heidelberg, in Germany, in Proton and Heavy Ion therapy. Dr. Shukla treats all cancers requiring radiation. She has a special interest in treating brain tumors and is extremely honored to be one of the first Radiation Oncologists in the world to treat patients with Zap. Zap is a new revolutionary technology used to ablate brain tumors and tumors in the head and neck region. The technology is self-shielded and requires no vault which is a first of its kind.
Dr. Shukla has authored extensively on various topics in the field of oncology. She has published over thirty articles in peer-reviewed journals and two textbook chapters. She has given lectures on both national and international stages and was recently selected as the Medical Advisor to Phoenix Medical Professionals Magazine. She has been interviewed by the New York Times and Inc. Magazine as an expert on new technologies in cancer care.
Dr. Shukla was recognized by PHOENIX Magazine as Top Doc for the past seven years.
Dr. Shukla is committed to providing the highest quality of cancer care to her patients. She does this by utilizing cutting-edge technology along with evidence-based medicine in an inspiring and compassionate environment. Survivorship and quality of life are of equal importance to her.
She's  thrilled to work with the esteemed Dr. Deepak Chopra to develop yoga and meditation programs for cancer patients. She has co-developed the successful early cancer screening program that has detected a multitude of stage 0-2 cancers in first responders as well as other high risk groups. She is one of the most progressive oncologists in prevention, early detection and precision medicine treatment.
Finally, she values giving back to her community by being an active member of the board of trustees for the Leukemia & Lymphoma Society and the Joy Bus.